Meet Dr. Satish N. Patel, MD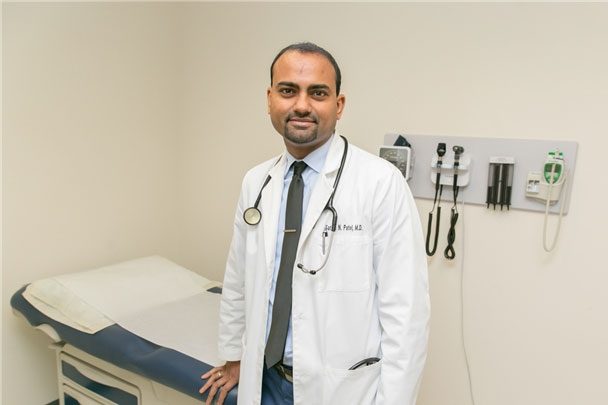 Dr. Satish N. Patel is a Board Certified Family Physician who completed his medical school at Ross University School of Medicine and residency at Adventist Hinsdale Hospital in Hinsdale, Illinois. Dr. Patel provides top-notch primary care to his patients and patient's family members.
He fulfills the needs of the community by educating his patients and establishing a culture of primary disease prevention. His special focuses include primary care, gastroenterology, allergies and asthma, minor surgeries, and the management of chronic diseases such as diabetes and hypertension. He is multilingual with fluency in Spanish, Hindi, and Gujarati.
Dr. Patel enjoys maintaining a healthy lifestyle through diet, exercise and lifestyle modifications. He is family oriented and happily volunteers at many charitable events in the community. He is married and has two adorable daughters. He welcomes new and existing patients.
Reviews
I have been a client of this office for two years and have been extremely satisfied with their service and work culture. They are very flexible and cooperative about appointment schedules. Dr Patel took care of my concerns with expertise skill and experience. I got the best deal in town with Total Rejunavation for my laser treatment and facial treatments as well. I would recommend anyone to visit this office and take the best advantage of their services and expertise.
Source: Google
I am very nervous when I need to see a Dr. However, Dr. Patel immediately put me at ease. He has a great bedside manner and took the time to actually listen and answer my questions… I recommend him to everyone. Great doctor.
Source: Healthgrades
Expertise, skill, and experience along with exceptional customer service. Very flexible and cooperative about appointment schedule

Source: Facebook
---
Call (847) 259-8777 or schedule a consultation to learn more.